Snow Wellness: times of pure relaxation in our deluxe mountain spa
Our luxury, high-altitude spa is the perfect place to get in shape and restore balance to your mind and body: everything becomes easier in a place near the sky, in absolute silence. It is our mission to relax our guests and let glow with beauty.
Kelo sauna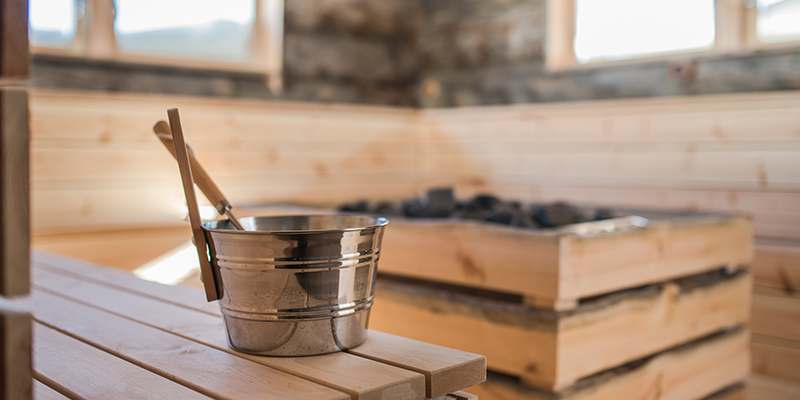 An original Finnish sauna in a small cabin immersed in the snow is waiting to provide you the unique experience of an embracing warmth followed by the most authentic of cold contrasts — with a plunge into the snow while breathing the pure, dry air of the high mountains.
Spa
An elegant Starpool brand Spa will usher you into a discovery of real wellness traditions, from the middle-eastern hammam to the dry, intense heat of the 'Savusauna', in which the natural tones of charcoal, dark brown and grey accompany your steam bath.
To finish this indigenous relaxation, there is a 'galleggiar m'è dolce' without gravity, to relax the body completely and rejuvenate the mind.
Spa system
Choose your goal: EXCITE or PURIFY, put on the bracelet, and let yourself be guided through the greatest of wellness experiences.
We fulfil your wishes and bring you to the world of heat, cold and rest in saunas, steam baths, cold contrasts and absolute relaxation.
EXCITE IN SPA Favours a feeling of renewed vitality. Through the stimulation of the metabolic system, this tones up the heart's rhythm.
PURIFY IN SPA Favours the elimination of metabolic impurities and excess fluids through increased perspiration.